Unlike most classes, D-1 does not have a reigning champion. This year, teams from C-2, D-2 or even D-6 moved up to Class D-1, making for a crazy year of eight-man football.
2021 runner-up: Cross County
Cross County loses most of its offensive output from last year's team, but a large group of juniors and seniors are ready to step up. Returning offensive tackle Alex Noid will lead the charge, and there is plenty of excitement surrounding junior defensive end Isaac Dickey, who will be the team's leader. A new coaching staff will lead the Cougars this season, and expectations are still high.
Arapahoe (9-1, D-1 state second round, unranked): Only two starters, Dylan Bahe and Cooper Wendland, return from last year's playoff team. Most of Arapahoe's experience comes on the offensive and defensive lines.
Clarkson-Lee (5-4, D-1 state first round, unranked): Look for the Patriots to have a lot of success this season thanks to a new crop of offensive linemen. Running backs Kyle Kasik and Dylan Higbee will provide big-play potential.
McCool Junction (8-2, D-6 state semifinal, No. 5): McCool Junction had great success at the six-man level with a runner-up finish in 2019 and a state title in 2020, but returns to eight-man football this year. Trenton Orlando and Ryland Garretson are players to watch on offense.
Neligh-Oakdale (8-2, D-1 state second round, unranked): Offensively, Neligh-Oakdale might be the best in Class D-1. Quarterback Aiden Kuester is again an all-state pick, and running back Bryson Gadeken is also electric.
North Platte St. Pats (8-2, C-2 State First Round, No. 10): Although there will be growing challenges after making the switch from 11-man to eight-man football, the Irish are among the pre-season favourites. In-state prospect Bracken Erickson will lead the veteran offensive line.
Riverside (8-2, D-2 state second round, unranked): Not only does Riverside return several starters from last year's playoff team, but the Chargers also gain playoff experience from their merger with Spalding Academy. Spalding was a six-man state semifinalist last year and will add five seniors to the team.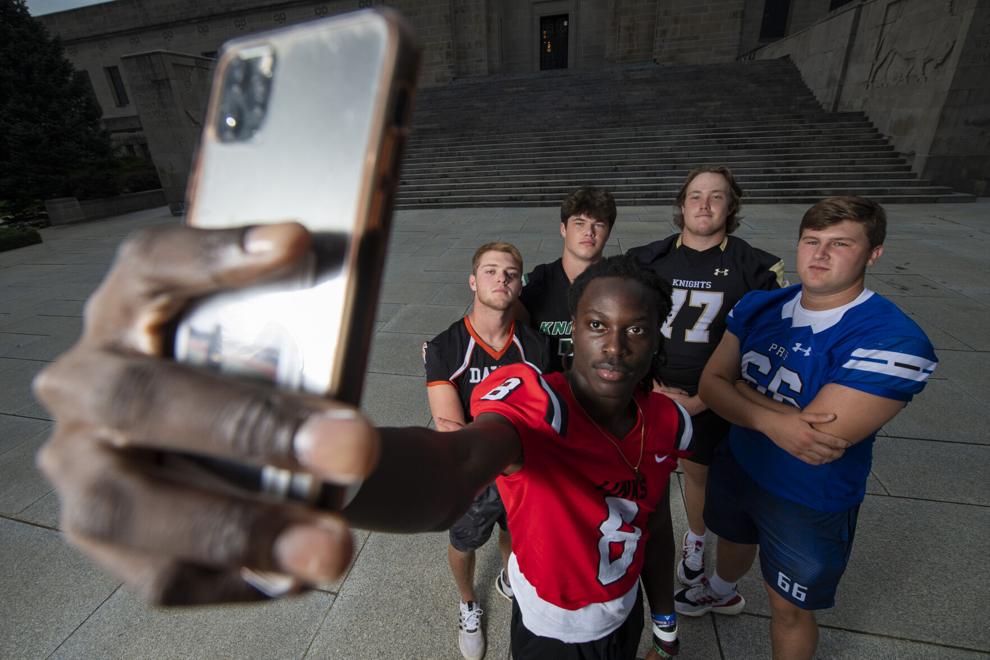 Stanton (8-2, D-1 state second round, No. 9): Stanton will feature one of D-1's best offenses thanks to a loaded backfield that includes Jason Claussen, Barrett Wilke and Becker Pohlman. All three are capable of scoring touchdowns.
Sutton (6-4, first round state C-2, unranked): Sutton is another pre-season favorite after dropping to the eight-player level. The Mustangs return almost their entire roster from a year ago and will have a veteran offensive line that few teams can match.
A26: Cross County to Sutton, Riverside to Stanton.
S2: Clarkson-Lee at Pender.
S9: McCool Junction in Cross County.
S16: North Platte St. Pat's at Sutherland.
S23: Crofton at Laurel-Concord-Coleridge.
O7: Clarkson-Lee at Cross County, Weeping Water at Elmwood-Murdock.
O13: Lutheran Northeast in Nelly Oakdale.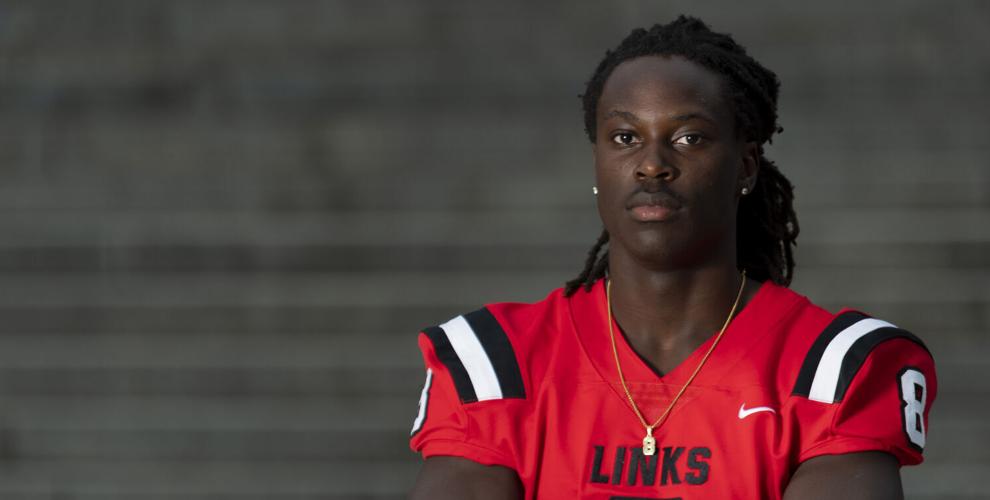 RB/LB Jackson Roberts, North Platte St. Pats (6-1 | 175 | Jr.): Roberts topped the 1,000-yard mark in each of his first two seasons of college football and should do so again this year.
QB/LB Aiden Kuester, Nellie-Oakdale (6-0 | 190 | Sr.): Kuester has been a standout eight-man defender for two seasons now, and his passing accuracy gives him all-state potential.
RB/DB Jason Claussen, Stanton (6-3 | 235 | Sr.): Claussen, who has been a defender for four years, is known for covering quarantines. He's also a big player at wide receiver and as a punt returner.
OL/LB Alex Noid, Cross County (6-0 | 225 | Jr.): Noid was the primary offensive lineman last year and can move the line of scrimmage like few other linemen can.
RB/DB Cade Hozier, Elmwood-Murdock (5-9 | 175 | Sr.): Hozier has the electric speed needed to be a successful running back, which is why he rushed for over 1,600 yards a year ago.
LB/OL Drew Beeson, Clarkson-Lee (5-9 | 190 | Sr.): Beason's relentless approach on the field makes him one of the best players in his class, and he's likely an all-state linebacker.
RB/LB Trevor Thomson, Summerland (5-9 | 175 | Sr.): Thomson's downhill running style led him to a 1,900-yard, 20-touchdown season a year ago, and he also rushes the ball as a linebacker.
QB Drew Earhart, Palmyra (5-10 | 145 | Jr.): Earhart enters his third season as Palmyra's starting quarterback and is in for a breakout year. The dual-threat player had over 2,000 yards and 30 touchdowns last year.